On September 14, 2022, the firefighting team including 8 members of Branch of Factory for Manufacturing Aluminum Form – Viet Nam GS Industry One-Member Limited Liability Company (VGSI) participated in professional sport festival for fire fighting and prevention, which was held by Nhon Trach District Firefighting and Rescue Committee.
This sport festival aims to inspect fire prevention and fighting skills for communes, factories, schools and businesses in the area. It's also an opportunity to enhance the professionalism and skills, be proactive in fire prevention, search & rescue work at grass-root units, promptly handle accidents, explosions, minimize damage to life and property.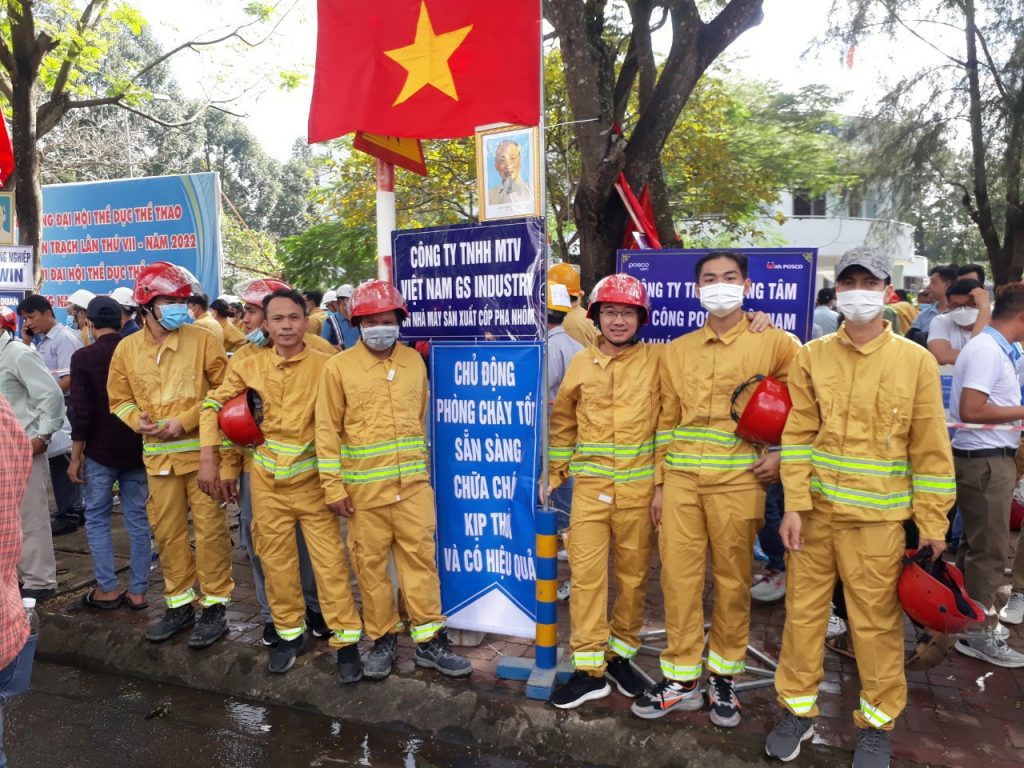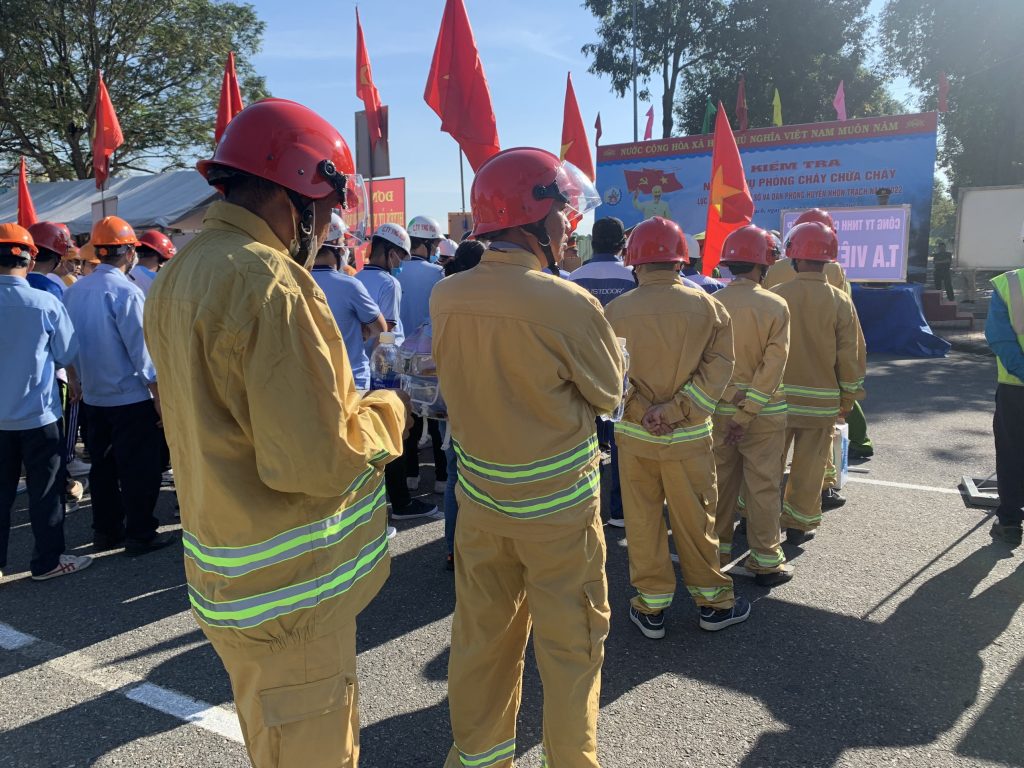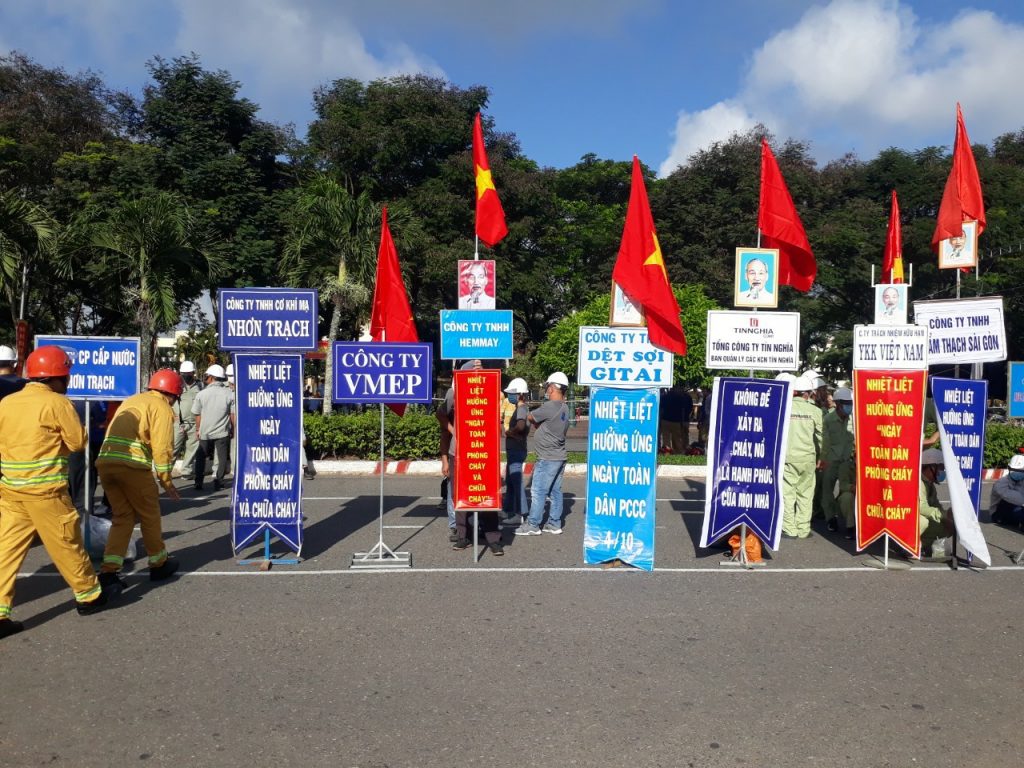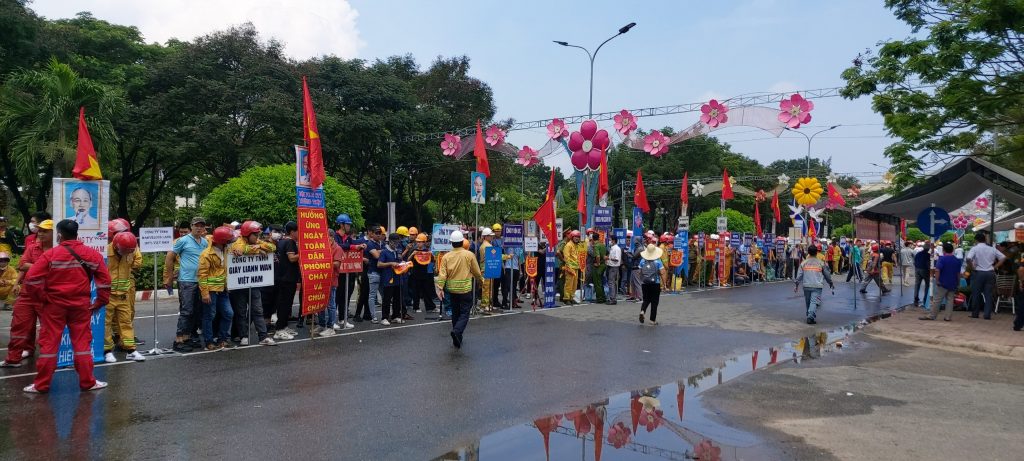 All the member team of Branch of Factory for Manufacturing Aluminum Form tried their best and showed great performances.
Praising the spirit and responsibility of the firefighting team, on September 15, 2022, the factory director gave meaningful gifts to each member.