Branch of Factory of Manufacturing Al-Form VGSI – is a branch of Vietnam GS Industry One Member LLC – established in 2008, invested 100% capital by GS E&C in Korea. We are proud of being the leading for supplying the best solution for construction buildings by VGSI Al-Form which is innovated to fit with projects in Viet Nam.
The Factory has a total area of 5,5 ha located in Nhon Trach Industrial Park 6 – Nhon Trach District, Dong Nai Province. The Factory commenced in September 2019 and its grand opening in June 2020.
With the advantage of inheriting the experience and the most modern technology from GS E&C in Korea, Al-Form VGSI always catches up and meets any market demand.
Office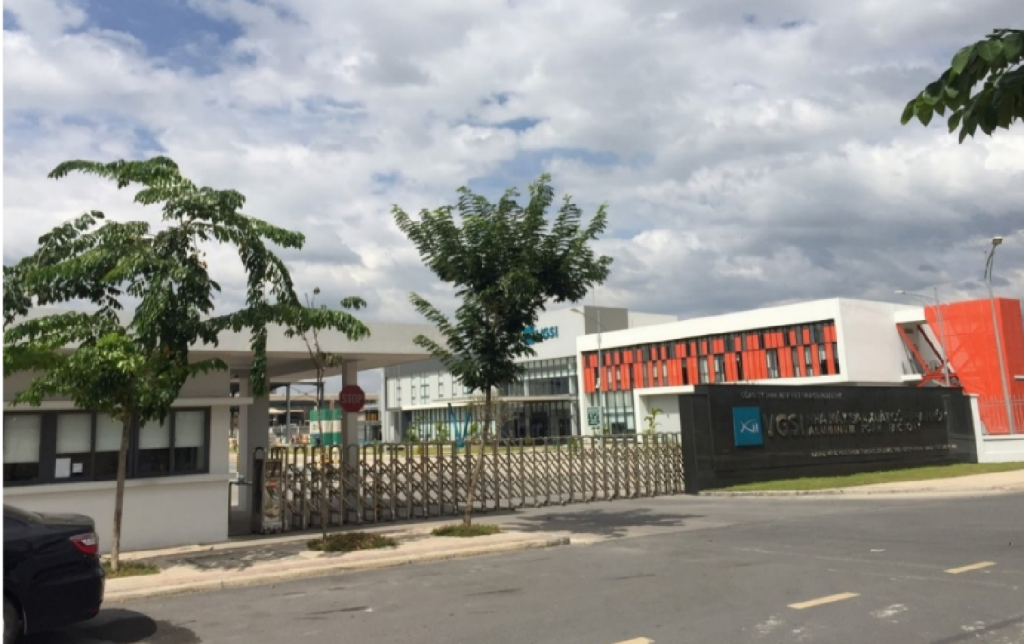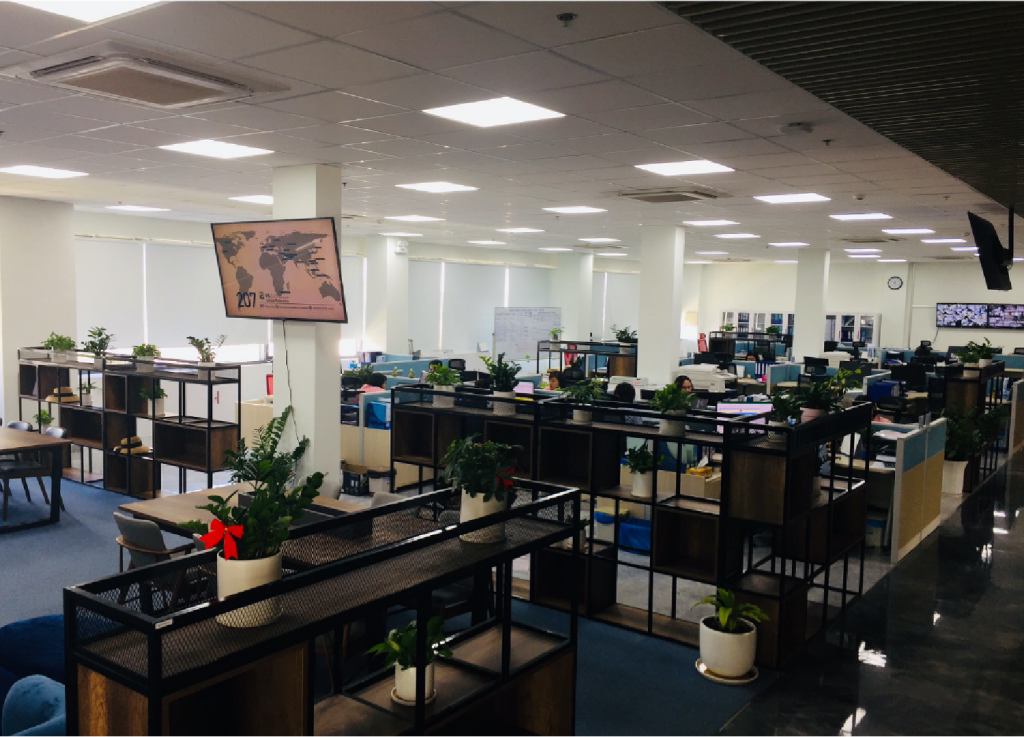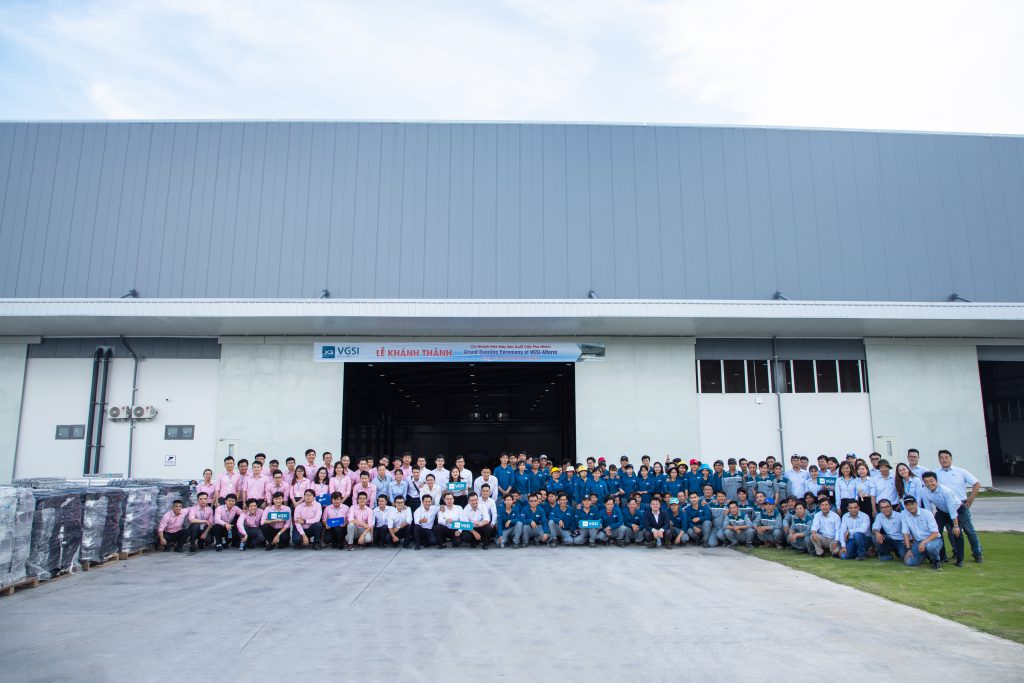 Stock Area
Space & Storage of Al-Form warehouse is around 8100m2. In planning the warehouse operation, the objectives can be set to determine the 'best' combination of:
1. The maximisation of storage space.
2. The minimisation of handling operations.
Formwork Factory
All officer and worker in the working area are equipped with protective helmets, shoes and protective gloves in accordance to the regulations for the factory.
Besides, depending on the requirements for specialized groups such as cutting, welding, drilling, .., workers are also equipped with black glasses, specialized welding glasses.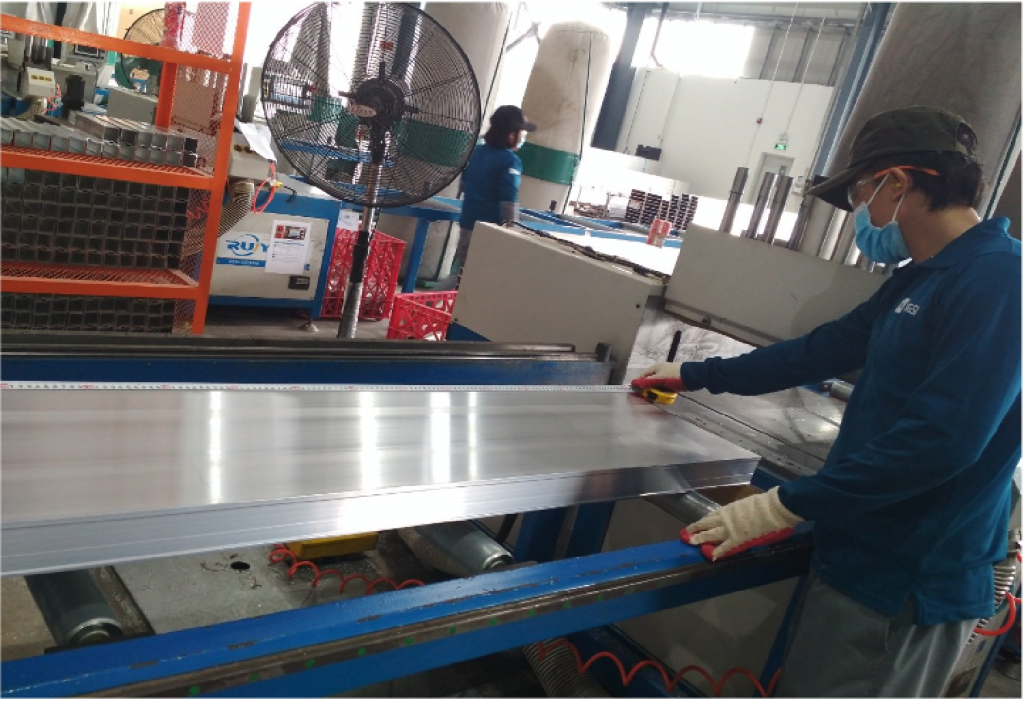 Punching and Notching Process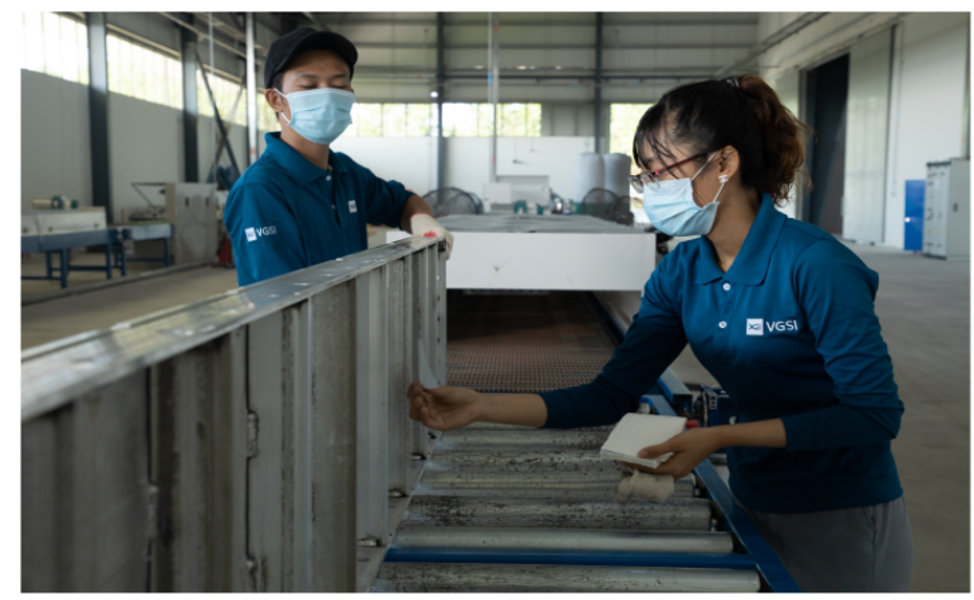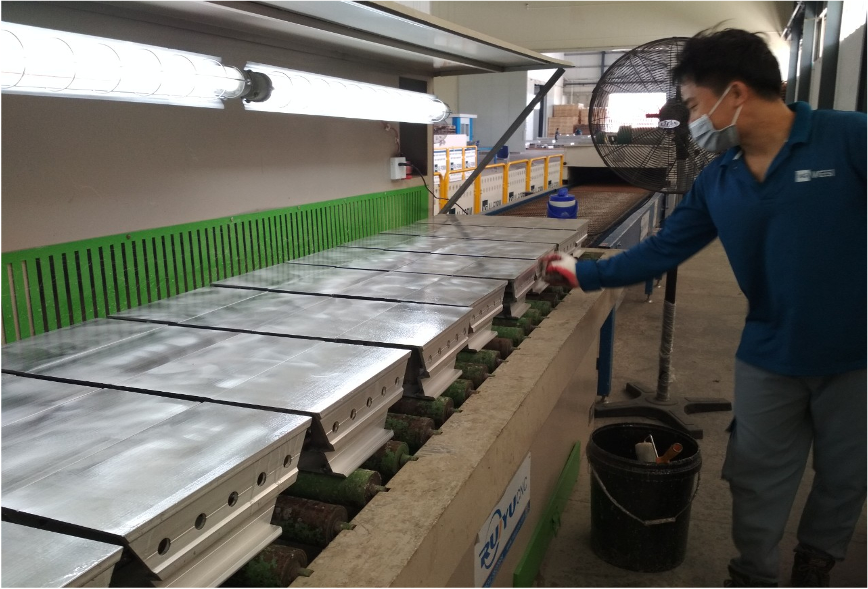 Repair
Returning Al-Form to storage area
After unloading returned Al-form from container/trailer/truck, they will be located at this area.
Classification area
Workers classify returned Al-form before removing concrete.
Removal concrete area
After classification step, Al-form will be transferred to the removal concrete area.
Shot blasting
After finishing removing concrete, Al-form will be located in the shot machine to remove more concrete.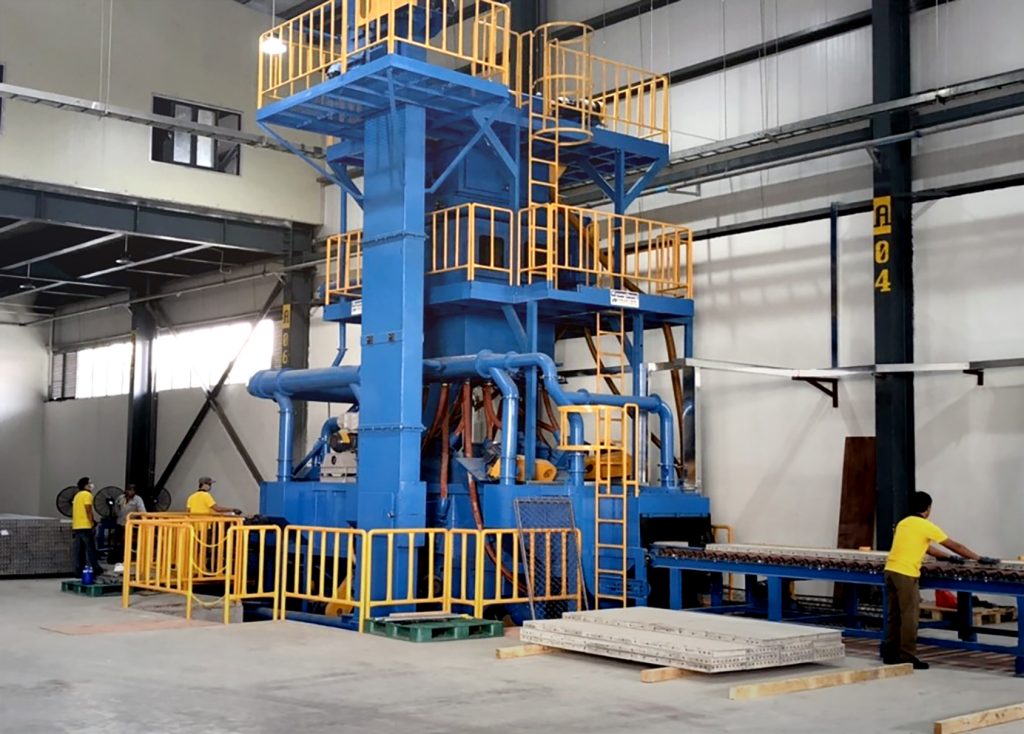 Reused Al-Form Yard
After finishing shot blast step, Af-forms are repaired and stocked in Reused Al-Form Yard.